Used Equipment Listings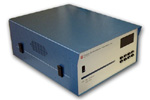 We offer high quality used sampling and monitoring equipment, all in good working order. If you have questions about a particular piece of equipment or if you need additional information, feel free to call or email us and we'll do our best to assist you.
Ambient Monitoring
Source
Keika is looking for a CEMS Trailer, used, in decent condition.
While typically we put on this list the used equipment that we have for sale at any given time, this time we're requesting that YOU contact us if you have a CEMS trailer that you would like to sell. Please use the email link below and let us know what you might have (dimensions, instrumentation, flow panel, DAS, CEMS filter, umbilicals, etc), and its location.
Manufacturer:
Price: Call for Price