Used Equipment Listings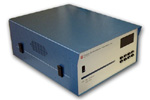 We offer high quality used sampling and monitoring equipment, all in good working order. If you have questions about a particular piece of equipment or if you need additional information, feel free to call or email us and we'll do our best to assist you.
Source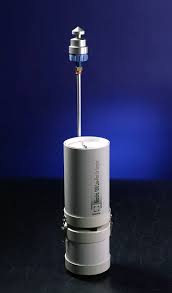 Ecotech MicroVol 1100 Particulate Sampler
The MicroVol can be used for both indoor and outdoor air monitoring applications. It is weatherproof so it does not need an external shelter when used outdoors, a rainproof cylindrical casing is included and a special mounting bracket for attaching to any horizontal or vertical pole is also available. The advantages of the MicroVol are its portability, ease of use, its ability to accurately measure PM2.5, PM10 or total particulates, low cost and its ability to operate from various power sources without customization, including AC power, battery power or a solar panel. The MicroVol can also be connected to a wind sensor to be triggered based on directional sampling if required. It can also be triggered to turn on automatically by external instruments (e.g. alarm, sensor, external switch etc). The MicroVol air sampler enables you to accurately collect a sample over any programmable or triggered time period, and collected PM sample can then be weighed in a lab to determine particulate concentrations or analyzed to determine the composition of the particulates collected (heavy metals etc.). The MicroVol can be set to operate continuously or programmed to operate according to specific time or event based intervals. Standard base unit includes: Total Suspended particulates inlet, PM10 Inlet impactor (PM2.5 option can be purchased separately upon request), rain cap, 500 mm inlet tube (longer tubes avail upon request), integrated microprocessor and pump, active volumetric flow controller, Single Filter Holder and 100-240V 50/60 Hz to 12VDC power converter for mains operation.
Manufacturer: Ecotech
Price: Call for Price